KCIS Outshines in Jodhamal Youth Conclave (JYC)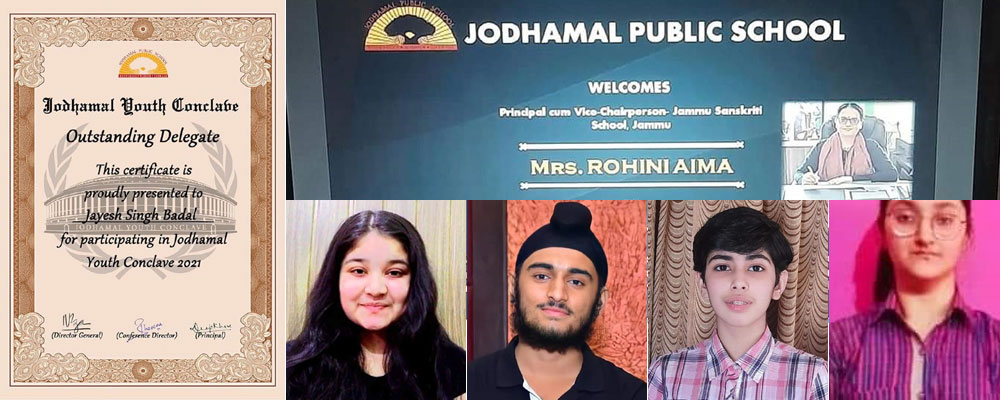 Ten delegates of KCIS participated in virtual JYC 2021 organised by Jodhamal Public School. It was held on 27 and 28 August. 400+ delegates from schools all over India participated.

There were six different committees orientated with diverse topics .KCIS bagged a total of four awards individually out of a small delegation of 10 delegates...majority of them being first timers.

Jayesh Singh- Outstanding Delegate and a cash prize of 2000INR
Ravleen- Special mention
Riddhima- Special mention
Achyutam- Special mention

KCIS collectively grabbed the Outstanding Delegation award and became the only school from J&K to grab a collective award at the event.

Principal and the Management congratulated the students and the teacher incharge Ms Meenakshi Singh for their enormous hardwork and earnest efforts.