Promotion of Awareness about Durg abuse- A virtual session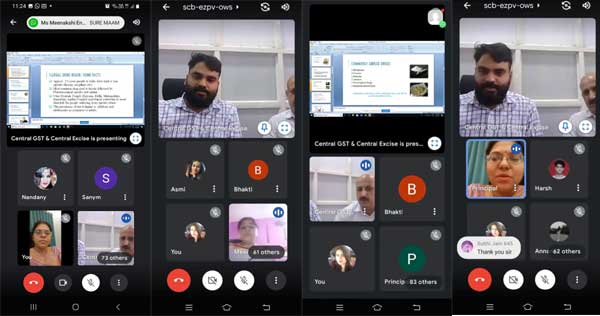 An enlightening virtual session on ' Promotion of Awareness about Drug Abuse' was organised for the senior students of K C International School, Jammu on Aug 10, 2021.The session commenced with the warm welcome of resource person Mr Vikramaditya Meena, (Deputy Commissioner CGST J&K) by the honorable Principal, Ms Anupama Sinha. Expounding upon the reasons and situations that lead to such an abuse, the resource person also dealt with the indispensable role played by family, friends, school and a conducive environment to tackle such issues.The main objective of this event was to make students and teachers aware about the harms of drugs.

Drug and alcohol abuse are important problems that affect school-age youth at earlier ages than in the past.According to national survey data, in metro cities, about one in three twelfth graders reports being drunk or binge drinking in the past days; furthermore, almost half of high school students report ever using marijuana . Thus it is clear that schools have become the major focus of drug and alcohol abuse education and prevention activities for youth. Students, whether be at schools, colleges or universities, are becoming addicted to substances at an alarming rate, and threatening not just their own future, but those of people around them, including family and friends.

The therapeutic effect of meditation, probiotics, proper sleep and music was also discussed. The session concluded with the listeners imbibing the essentiality of prioritizing self and learning when to say 'No' to avoid peer pressure. The venue reverberated with the lively interactions of the keen students with the spokesperson. Ms. Meenakshi Singh, PGT English, extended the vote of thanks to the spokesperson for effectively counseling the senior students and making them aware of the power that resides in every individual.