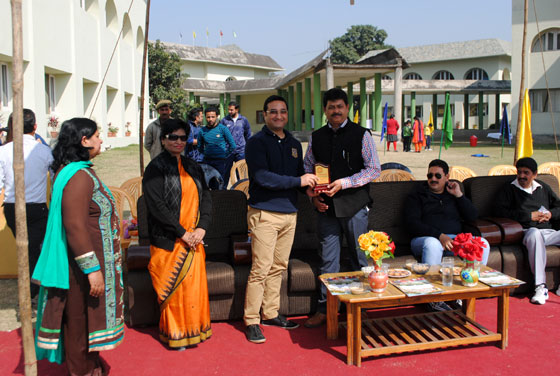 KCIS hosted an invitational Football Tournament, where four schools of the city were invited to participate. The tournament's aim was to use sports to foster friendship among the youth of the city. All the teams competed well and displayed their outstanding performances.
The tournament was inaugurated by the Chief Guest, Mr.Narender Gupta. The runner-up trophy was given to BSF School whereas the winning trophy was bagged by Jodhamal Public School.
This tournament is an initiative taken by Mr. ChaitanyaChowdhary, Vice Chairman of KCIS to infuse the spirit of sportsmanship in the budding youngsters of the city. The Principal, Maya Mishra presented the vote of thanks and appreciated the efforts of Mr. Rattan Singh, coach.