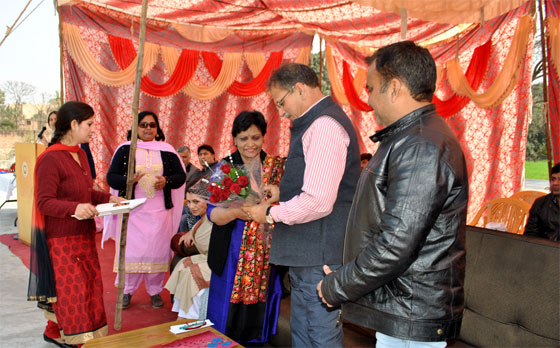 3rd J&K Petanque Championship was organized by J&K Petanque Association and hosted by KC International School on 15 & 16th of February 2016. Petanque, a French game is 150 years old, which is registered in Olympic Games and also is being introduced in some of the school's curriculum. Around 150 to 200students of Districts -Kargil, Udhampur, Srinagar, Kathua,Reasi and Jammu were participated in the above championship.
The event was honoured by the gracious presence of the Chief Guest. Mr. Kavinder Gupta, honourable speaker of Legislative Assembly and Guest of Honour, Mrs. Maya Mishra, Principal of KCIS. The event was organised by Mr. Tarsem Sharma, Coach and also General Secretary, J&K Petanque Association. The students were awarded Gold, Silver and Bronze medals in their respective categories i.e. U-11, U-15, U-18 & above 18. The Jammu District was declared as overall winner, whereas Distt Reasi and Srinagar came 2nd and 3rd. respectively.
Mr. Chaitanya Chowdhary, Vice Chairman of KCIS & President of J&K Petanque Association has praised the efforts of the students & coaches.