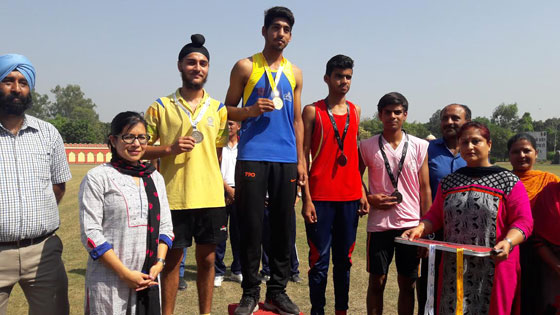 Sturdiness and swiftness both showed their impact when Karanjot Singh of KC International School won a Silver medal in high jump in the ongoing School Olympics which is being conducted in Jammu for the first time. Schools from all over Jammu are participating in the event.
Around 37 students participated in the high jump and Karanjot was awarded the Silver medal.
Principal Mrs. Maya Mishra appreciated the efforts of the student and coach.